Crowning Heart Care Givers believes in the premise that is it better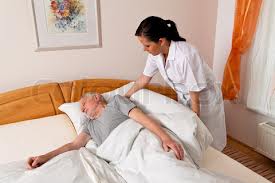 to face life's challenges together rather than alone. As an in-home care provider, we conceptualize the idea of living life to the fullest and when you need a helping hand, we are right here for you.
We have been operating in the Metro Atlanta area for ten years as a single proprietorship and have recently changed our legal structure to a full fledge corporation. Based in Snellville, Georgia, Crowning Heart Care Givers provides the Metro Atlanta area and surrounding communities with the industry's highest quality of personalized in-home personal care and supportive services. We are a highly respected and seasoned team of home healthcare professionals, who truly understand the meaning of "home is where the heart is.

We are dedicated to our work and our staff is fully trained in the field of Home Care Services. Let 's get together so that we can assess your situation and based on our findings, we can make the appropriate recommendations and provide you with the appropriate staff that is qualified and eager to serve you.
the time has come for you and your family to enjoy the benefits and rewards that Crowning Heart Care Givers provides.
Call us Now